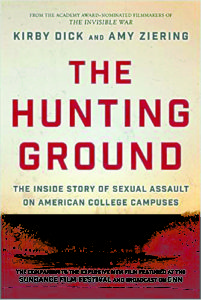 Every year, the sun sneaks up on our shoulders and people suddenly think it's time to clean. What a dumb idea. Here's to not cleaning your clutter, and instead adding something substantial to your life, like a book. Don't lie to me and say there isn't any room on your bookshelf. Corvallis has quite the literary community, full of events for both writers and readers. Here's what the town's got coming up to keep you busy. And by that, I mean not spring cleaning.
From Ashes to Life
By Lucille Eichengreen
Lucille Eichengreen is a Holocaust survivor who experienced the Lodz Ghetto, Auschwitz, and Bergen-Belsen. After losing both of her parents, she worked with the British to identify German personnel. Her detailed memoir was published in 1994, and she still works to tell her experience and educate audiences about the Holocaust and the regeneration of Jewish life.
Event: Tuesday, April 25 at 7:30 p.m. in the Austin Auditorium. Free and open to the public. Tickets required. For info, visit http://calendar.oregonstate.edu/event/124729/.
Captive Genders: Trans Embodiment and the Prison Industrial Complex
By Eric A. Stanley and Nat Smith
Captive Genders is a collection of essays that explores the unjust treatment of queer and trans prisoners in the United States. Originally published in 2011, the 2015 second edition features a foreword by CeCe McDonald, a black trans activist who was imprisoned for 19 months for stabbing someone in self-defense. McDonald will be the keynote speaker for this year's OSU's Pride Week, which will also feature a workshop focused on prison abolition and sending LGBTQ+ books to local prisons.
Event: Wednesday, April 26 at 6 p.m. in the LaSells Stewart Center. Free and open to the public. 
The Hunting Ground: The Inside Story of Sexual Assault on American College Campuses
By Kirby Dick and Amy Ziering
Published in 2016, The Hunting Ground is the companion to a documentary of the same name that exposes the need for greater legislation to protect sexual assault survivors on college campuses around the country. The book features stories from students about the lack of support they received from their own universities, as well as guidance for springing to action. April is Sexual Assault Awareness Month, and OSU is hosting OSU rape survivor Brenda Tracy for a discussion on the status of rape at universities.
Event: Thursday, April 27 at 4 p.m. in the Memorial Union Horizon Room. Free and open to the public.
Through a Green Lens: Fifty Years of Writing for Nature
By Robert Michael Pyle
Distinguished nature writer Pyle's most recent collection of essays details subtle imagery easily missed by the common eye. A conservationist, he has worked extensively and successfully throughout his career to bridge his scientific side with his creative side; it's resulted in 17 books so far. The Greenbelt Land Trust and the Spring Creek Project will host him for a reading for National Areas Celebration Week. He will also be reading from his latest poetry collection, Chinook and Chanterelle.
Event: Saturday, May 6 at 7 p.m. in the Corvallis-Benton County Public Library. 
Light When It Comes: Trusting Joy, Facing Darkness, and Seeing God in Everything
By Chris Anderson
Published in the fall of 2016, this collection of prose and essays is the latest from Catholic Deacon and Oregon State University Professor Chris Anderson. The book dials in on the little moments, and encourages readers to take every moment as having spiritual meaning. Anderson has worked on 14 books over the years, and is featured in the Literary Northwest Series sponsored by the OSU MFA program.
Event: Friday, April 28 at 7:30 p.m. in the Valley Library Rotunda. Free and open to the public. For info, visit http://calendar.oregonstate.edu/event/121880/
By Regina Pieracci