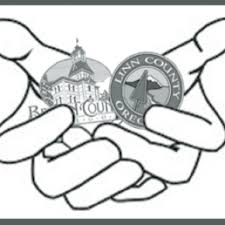 The Benton County Sheriff's Office is thinking about shipping inmates out to Eastern Oregon, saving residents a bunch of money with the cheaper rates offered by our even more rural neighbors. This includes insurance relating to Tusken Raider attacks and the occasional Sarlacc pit.
Not quite in our backyard, but we'll take the excitement where we can get it: There was an emergency landing on Highway 99 outside of Eugene Airport last Friday. Some sort of very technical thing went wrong that I couldn't possibly explain to you, and flight instructor Brandon Wynn set it down without incident. I mean, aside from the whole "plane on the highway" thing.
Benton County's favorite K9, Officer Lucas, has been vetted and will be getting a new bullet- and stab-resistant vest from non-profit Vested Interest. Granted, this is Benton County, Arkansas, so it may not be relevant here.
The Lebanon School Board issued a statement the other day that they had addressed a complaint about somethin' or other to do with the superintendent, but no details were available, and… ::snore:: Can't tell if I passed out from boredom, or feeling the pre-effects of tonight's editorial phone call.
And now for my favorite segue, "speaking of"… Speaking of Lebanon, the city council voted 4-0 the other day to remove restrictions that had been blocking marijuana businesses from operating within 1,000 feet of one another. The two businesses that brought this into question, Modern Forest and La Mota (who were violating the rule), weren't all smiles. Modern Forest was kind of like, "Meh, whatevs," but a representative from La Mota expressed that these ordinances exist to keep market saturation in balance. It's worth noting that a number of cities, towns, boroughs, boondocks, and whistle-stops have similar rules.
It's also worth noting that I used the Thesaurus to find the term "whistle-stop."
By Johnny Beaver